Used FIAT 500e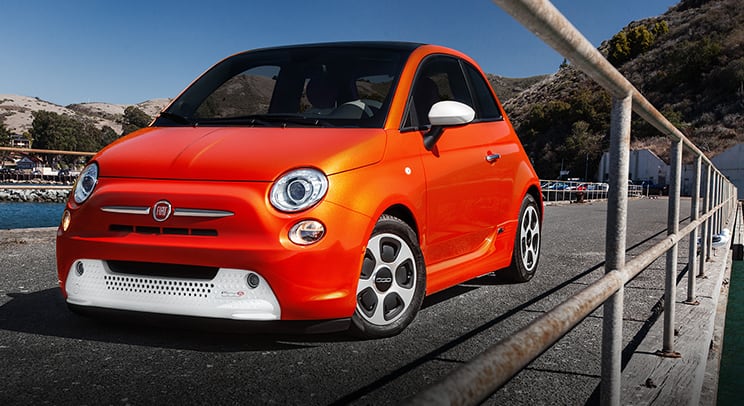 Inventory
Get Financing
Service
Find Parts
Contact Us
Used FIAT 500e at Brown Daub Fiat for Easton, PA
The FIAT 500e is a smaller car that is perfect for quick trips around town. It is a convenient car in city traffic and cramped parking spots. The car is electric which is great for people who don't drive long distances. An electric car is convenient because the buyer never will have to take time out of their day to stop at a gas station. The driving range of the FIAT 500e when all charged up is about 87 miles. To charge up your FIAT 500e buyers just have to plug it into a 240-volt outlet at home. The battery should take about four hours to fully charge.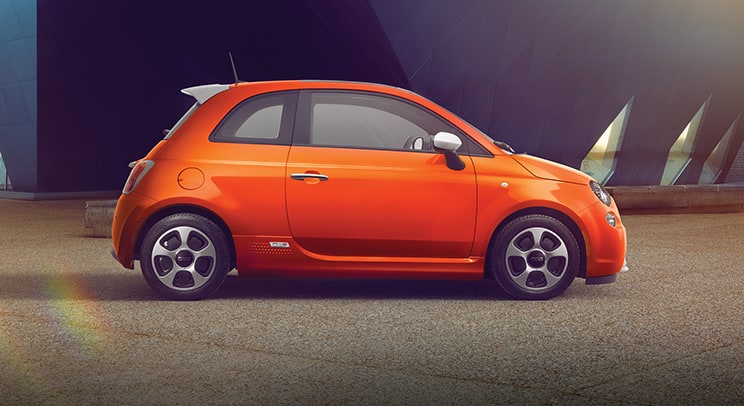 Under the 500e's Hood
The FIAT 500e comes equipped with tires that have excellent traction control around tight corners. The impressive power of this FIAT 500e starts up immediately once the pedal is hit by the driver. There is an 83-kilowatt electric motor within the vehicle that accelerates to about 111 horsepower with 147 pound-feet of torque. The FIAT 500e comes standard with a single speed automatic transmission. The FIAT brand stated that when buyers are driving the 500e in the middle of the city is should only yield about 100 miles of driving range.
Design of FIAT 500e
The FIAT 500e has two doors with only one trim level option.  The exterior of the model is equipped with wide side sills, seamless components, a back spoiler and 15-inch alloy wheels. The FIAT brand made sure to construct this vehicle in a way that helped the vehicles aerodynamics. Interior features of the FIAT 500e include: heated side view mirrors, interior climate control, automatic interior controls, cruise control, heated front seats, leather upholstery, a leather-wrapped adjustable steering wheel and 50/50 folding back seats. The electronics that come standard with the FIAT 5000E include: parking sensors, Bluetooth connectivity, a navigation system and a six-speaker audio system that comes with a CD player, satellite radio, USB/iPod connectivity and an auxiliary port.The interior of the FIAT 500e is very bold and vibrant with orange accents with a choice of either white or black as the interior color. Additionally, the front seats were built to give the passengers a great amount of leg room which is why the FIAT brand made the seats also have higher seat cushions. The center dashboard of the FIAT 500e is an invited circular screen that displays the buyers driving range, energy consumption and the state of charge the vehicle is in currently.  The driver will also be able to see current speed and gear selection on this screen as well.  However, this display screen can be altered depending on the driver's preference. 
Do you have any information about other models?
Yes! Click for more info
How far can the vehicle travel when fully charged?
87 miles. Â 
How much horsepower does the electric motor use?
111 horsepower. Â 
Conclusions
The FIAT 500e has many security and safety features that include: antilock brakes, stability control, traction control, front seat side airbags, side curtain airbags, a driver knee airbag and front head restraint. With this vehicle there is also the option to include parking sensors for when backing up into a spot. Â 
Read Our Other Reviews
Used FIAT 500 Used FIAT 500c Used FIAT 500L